Days Like These
Below are scenes depicting days we've all had that just need to be OVER! I'm sure you can relate!

Dang Good Days
If they were all like this, well, life would be a breeze now wouldn't it? ☺
Minifig Bonding
OK, we all bonded during our countless photo shoots, so I wasn't surprised to see so many minifigures hanging out with me even when they are off the clock! ~Tammy
When viewing from a mobile phone, please turn phone sideways to read captions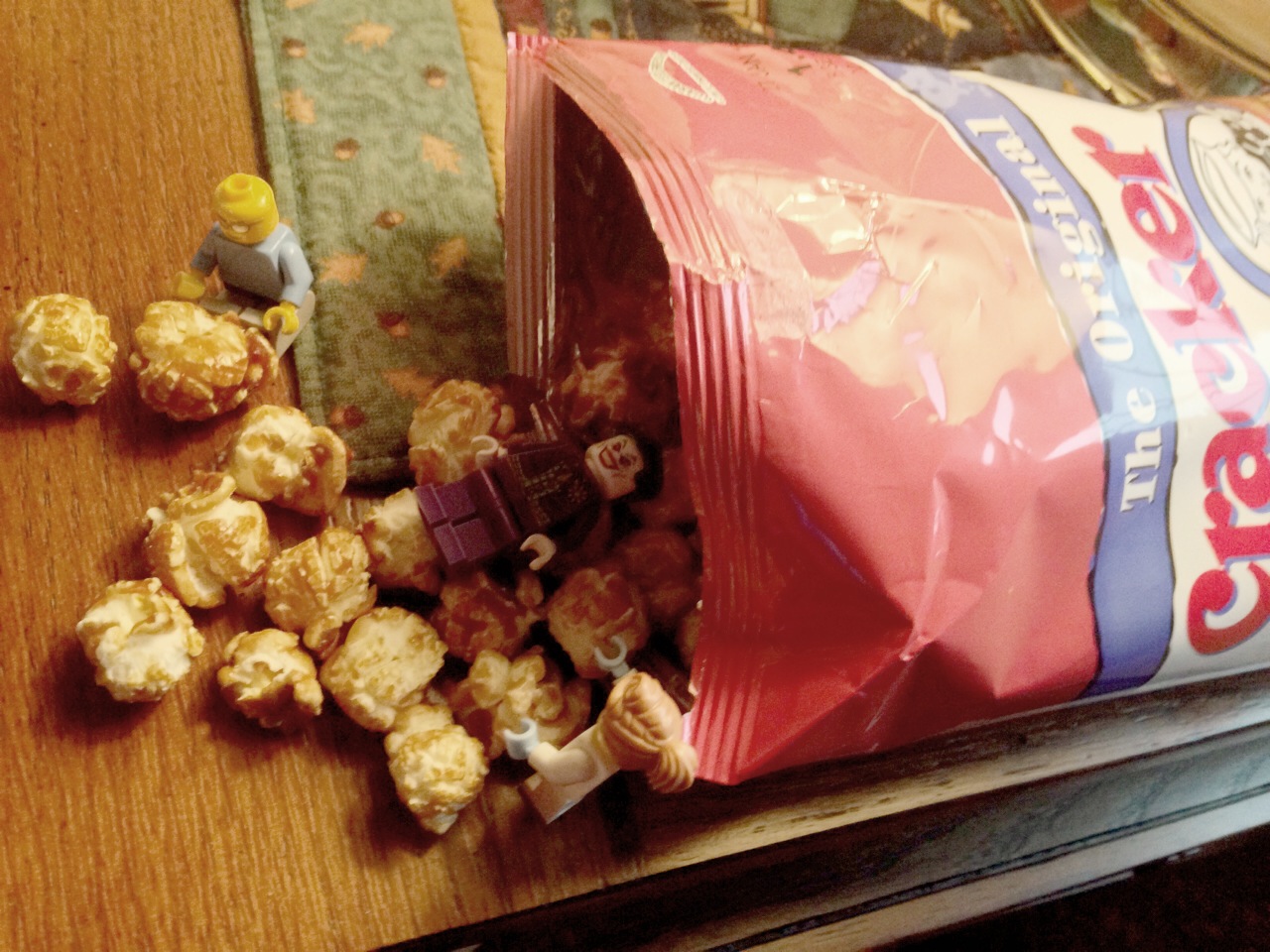 Movietime Cracker Jacks
I had just kicked back to watch a movie and they heard me open a bag of Cracker Jacks. Guess who got the prize?
Bubble Bath
They found me again! The mermaids were the first to show up and one girl even had her scuba gear on.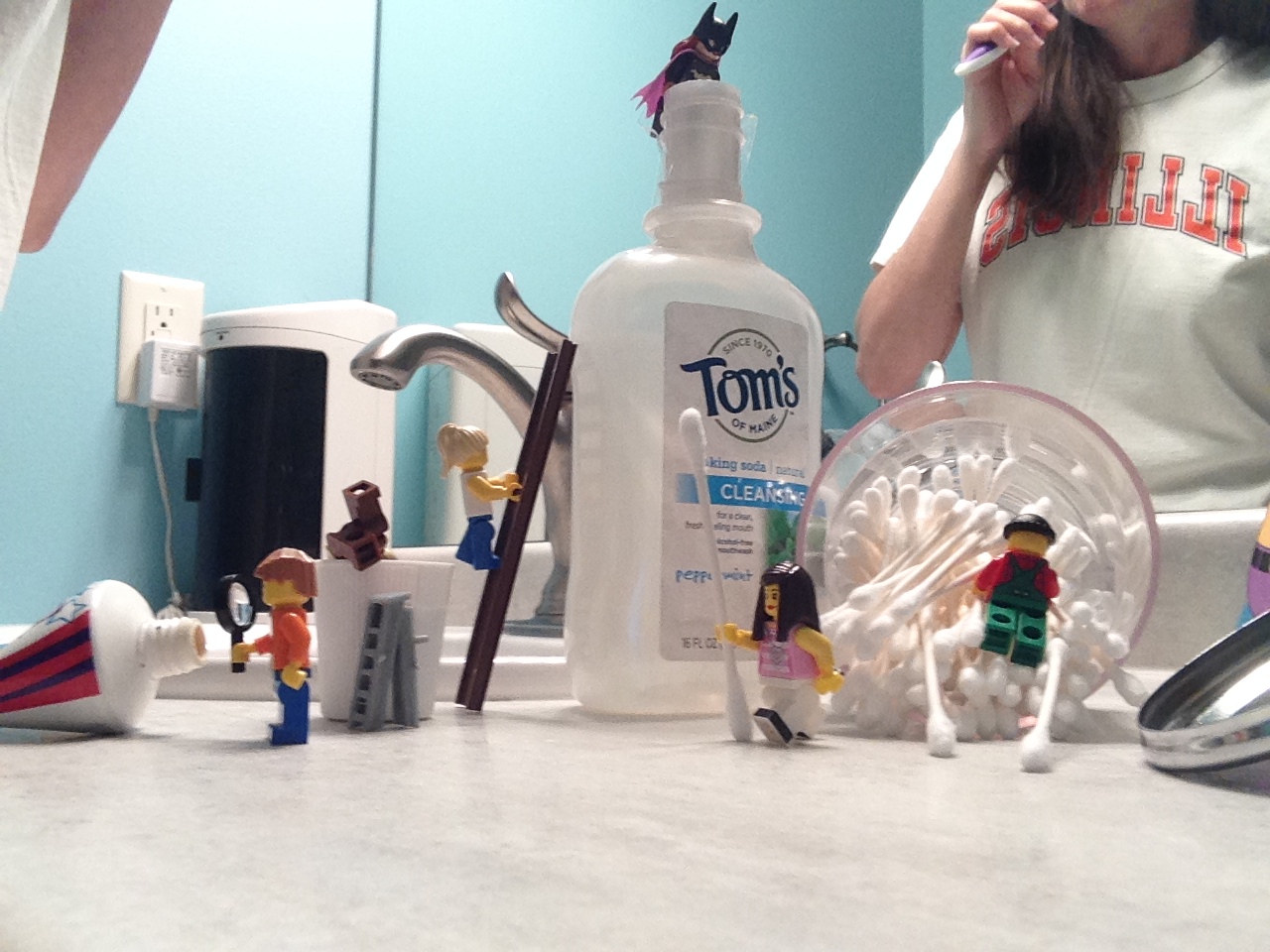 Bedtime Toothbrushing
I thought for sure they were asleep somewhere in the house. Wrong! I had no privacy that night. They were very curious about this nightly ritual because most of them have lips but no teeth.
A Glimpse into Minifig Life
True, we bonded with our librarian. She introduced a lifestyle we had only imagined. We hang out with her so much because it gets our minds off our minifig stressors. If you have a few moments, we would like to introduce you to some of the stressors in our lives. Briefly put yourself in our shoes (see? we don't even HAVE shoes!) and imagine what life is like as a minifigure. ~ The Minifigs
When viewing from a mobile phone, please turn phone sideways to read captions
Dandelion Senior Pic
This is my senior picture, people!!! In a patch of dandelions! Granted, this is a minor trauma in the grand scale of things, but please click through to hear what others have to say...
We Can't Sit!
Children, short adults, and elves are unable to sit.
Sitting Feature Demonstrated
Seated here is a tall adult who has the proper sitting ability. Short minifigs do not even have that option built in.
Mom wears dresses
Mom cannot sit either in her dress. See that glimpse of her smile....she is bearing up bravely.
Beautiful Hair
Yes, we know we have hair to die for. But beauty always has its price....
 
No Head Turns
Those of us with long hair cannot turn our heads! (unless it's in a braid) Are you hearing me? No peripheral vision! This is unsafe!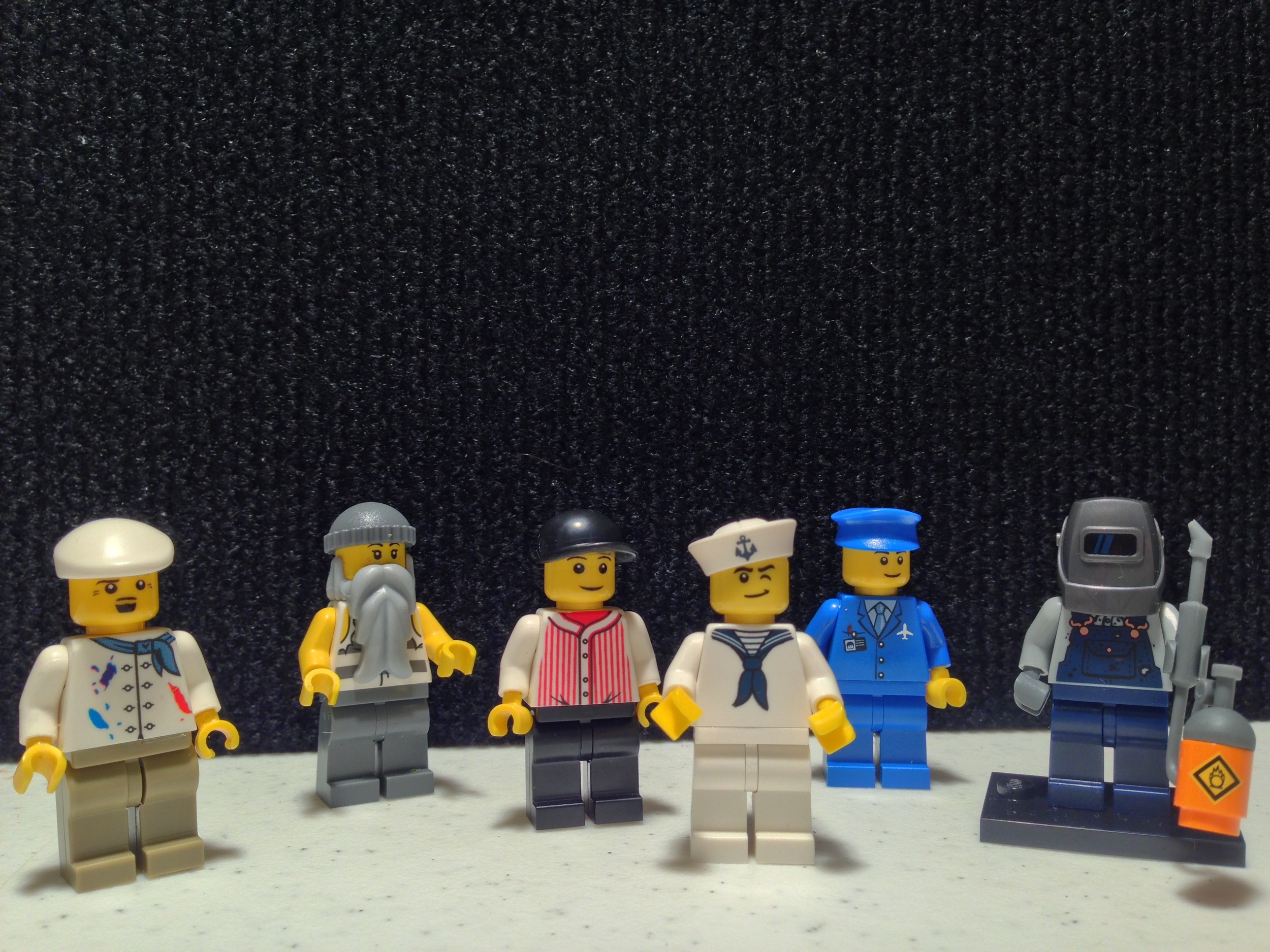 Hair Issue Resurfaces
Or maybe we should call it "no" hair issue now. You see, there's a hair shortage because so many of us come with hats and other head accessories.
Hair Shortage
So when we remove our hats, we are all bald! Granted, that's the style these days, but this many of us?! It gives viewers the impression we have a nutritional deficiency in our entire minifig population!
Hair Shortage
Tammy had to purchase extra hair on ebay for a premium price just to have enough for some of our photo shoots. She got upset last week when someone misplaced an expensive hairdo.
Beauty is only Accessory Deep
Hello from Batgirl and President Lincoln! As you can see, we look great!
Hey, Who is That?
But when we remove our cowl and top hat, our hair (including facial) comes off too. This significantly alters our recognizability. Not good for such well-known public individuals.
Batgirl's Request
"I trust that these photos of me without my cowl will not go viral. Thanks, superheroes!"
Lego Friends
Hi! We are part of the Lego Friends Collection which is marketed to girls. No, our issue isn't hair....
Lego Friends Mobility
Our heads turn just fine.....
Lego Friends Height
We are just a bit self-conscious because by age 13 we were already much taller than our dads and the boys we hope to eventually date.
Generic Minifigures
Hello! We are part of two generic building sets Tammy purchased. We are at risk of extinction because she refuses to purchase another generic set.
 
Generic Legs Issue
Our legs have a slight bow and the holes in our feet are different than name brand minifigs. We sometimes pop off the floor plates or other items Tammy has attached us to. This usually happens when she's taking the picture. Consequently, we are not invited to most photo shoots unless she needs extras, or a victim, or hospital staff.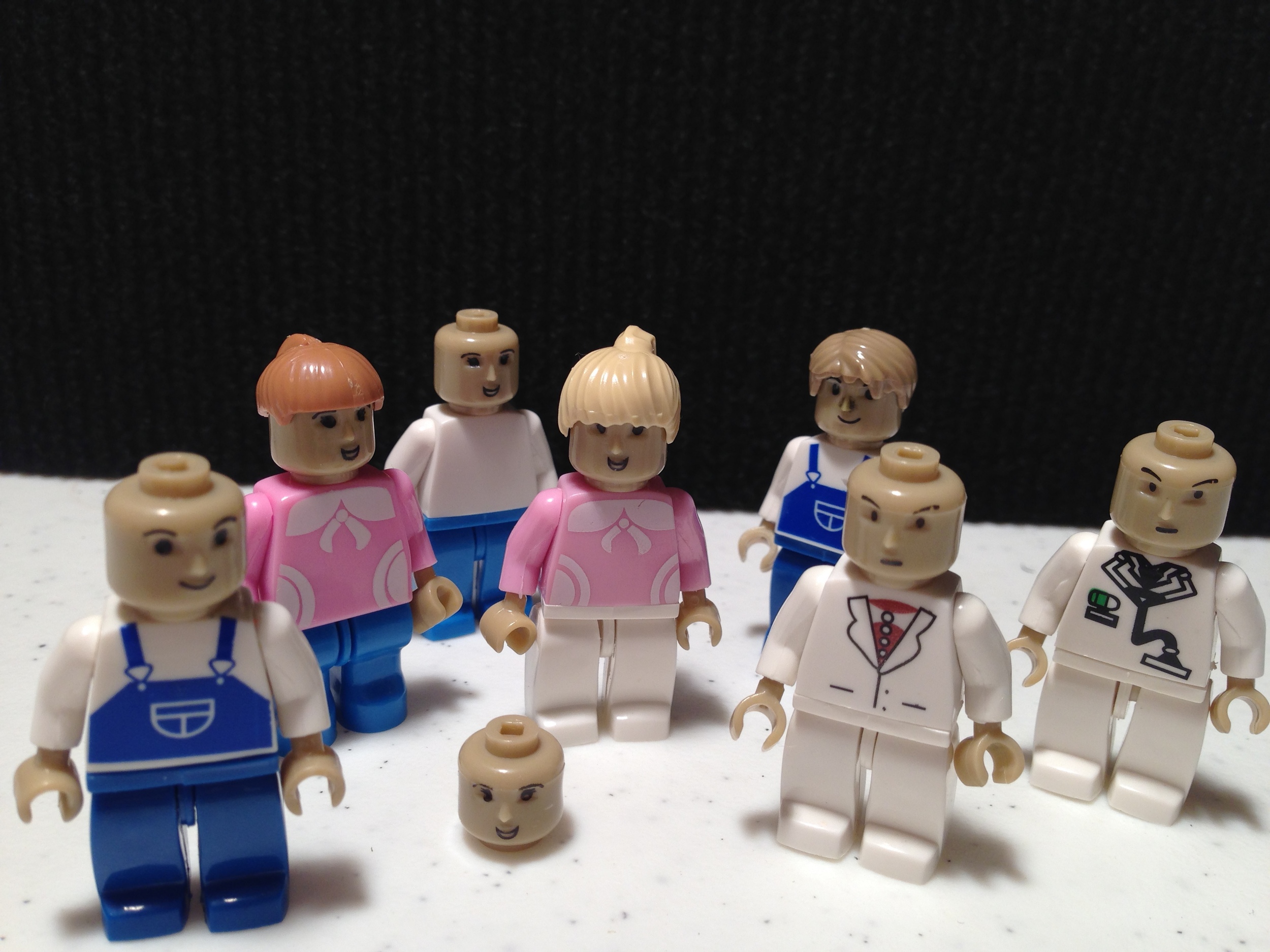 Ransacked Generics
This is our whole generic group; we're pretty close knit. See the lack of hair? We often go without because name brand minifigs have first dibs on all hair pieces. Sally couldn't even collect herself for this photo because she had been taken apart at some point for a previous photo shoot. (that's her on the floor) We've got our union rep looking into all this.
Rock Hazards
After hearing the plight of the generics, I hope we don't seem trivial.....but lack of shoes leaves us very vulnerable in the outdoors.
Horses Have Advantage
Even the horses have enclosed shoes so rocks won't go up to where their knees should be. (we don't have knees either but we'll quit. I think you get our drift: Stardom may look glamourous initially, but it has a dark side as well.